COMMERCIAL
CABINET MAKERS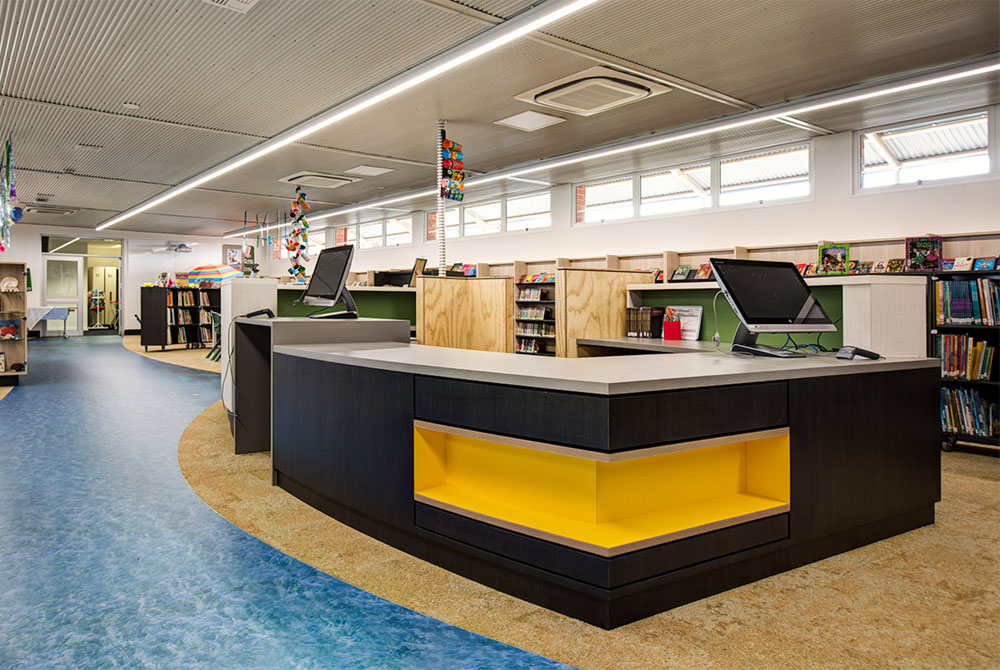 Cabinet Tech offer end-to-end solutions for joinery needs of commercial institutions, offices, shops and restaurants as well as government institutions. Over the past 40 years of operations, we have earned the reputation of being one of the industry leaders for commercial joinery. At Cabinet Tech, we strive to deliver quality workmanship aligned to suit the requirements of our commercial clients. We are Adelaide's fit out and refurbishment experts, leading your project from conceptualization through to installation!
What sets us apart from our peers in the industry, you wonder? We are there from you throughout – from design to fabrication to installation! We can even arrange contractors for the plumbing, electrical and painting work on your commercial premises if needed.
OFFICE FIT OUTS
A well planned office not only creates a congenial work environment but also makes for a great first impression for the clients. At Cabinet Tech, we strive to create efficient working spaces for your team as well as your clients. If you are renovating your office space or are looking at moving into a new one, our skilled joinery experts and cabinet makers can help design cabinetry, lockers, open shelf as well as enclosed storage solutions for optimum utilization of the office space. We have fabricated and installed joinery for :
• Reception • Open Plan Office Layouts • Enclosed private offices • Meeting & Conference Rooms • Pantry & Staff Kitchens • Staff Rejuvenation Zones • Bathrooms
RETAIL & SHOP FIT OUTS
If you are a shop or retail business owner, you know the importance of first impressions! They can make or break the deal when it comes to your clients using your services. Consequently, at Cabinet Tech, our team has helped a large number of retailers and shop owners successfully achieve a fit out that syncs well with your business goals and your target market. Some of the retail fit-outs we have done include:
• Food stores • Clothing Stores • Jewellery & Accessory Stores • Liquor Shops • Supermarkets
From large shops to small counter spaces, from cost efficient cabinetry solutions to tailor-made joinery, our skilled team at Cabinet Tech can do it all!
RESTAURANT FIT OUTS
Cabinet Tech undertakes comprehensive fit-outs for restaurants, pubs, cafes and small eateries. We provide contemporary as well as traditional layouts that gel well with the theme of the place. Our aim is to create a warm environment that invites the customers in to spend quality time with their loved ones!
Given our extensive network of suppliers, we can also help arrange high-quality Upholstered furniture, metalwork and appliances for your space!
DPTI & OTHER GOVERNMENT CONTRACTS
Cabinet Tech has worked closely on a number of government contracts, including joinery work for the Department of Planning, Transport & Infrastructure (DPTI). We have been involved in cabinetry work for medical centres and healthcare institutions including fabrication and installation of:
• Reception Desks • Bed Heads in Patient Rooms • Nurse's Stations • Pathology & Radiology Lab Panels
Government of South Australia has specific guidelines in place for cabinetry in educational institutions. We train our team on these regulations which ensures 100% compliance while executing the project. The work we undertake for schools, colleges and other educational institutions includes :
• Fabrication of bag storage lockers • Coat storage areas • Display and white boards • Class room fit outs • Teacher's room fit outs • Lab. fit outs • Internal signage
CALL CABINET TECH FOR RELIABLE & QUALITY JOINERY WORK