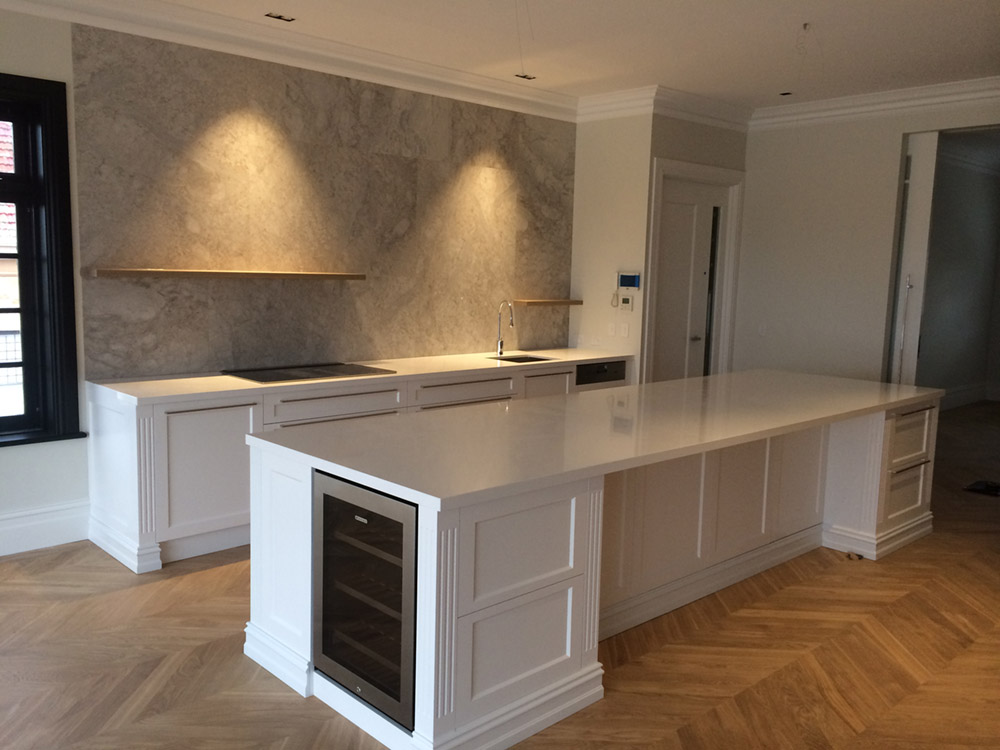 Cabinet Tech has been offering customised joinery services to residential and commercial clients across Adelaide, Adelaide metropolitan and regional SA suburbs for 38 years. Locally owned and operated, the business is run under the able leadership of Peter Godrik – a seasoned cabinetmaker with 40+ years of rich experience in the industry!
THE ESTIMATE PROCESS
At Cabinet Tech, we understand getting a home or office renovation or extension done is an enormous task. Consequently, we take every possible care to minimize your stress while finalizing your joinery work. When you call us, a suitable time is scheduled for an in-depth consultation on your project. We prefer doing this on-site to get an overview of the actual location where the joinery work will be installed. During the consultation, our efficient cabinetmakers will present you with options for cabinetry choices, accessories and appliances. Thereafter, a detailed proposal is presented to enable you to visualize the project before fabrication begins.
This scientific approach allows us to minimize the gaps in customer expectations and deliver a professional project that meets your requirements.
ONE STOP SHOP
Cabinet Tech's bouquet of services is all-inclusive, covering the whole spectrum of joinery services. Apart from doing cabinet work for residential and commercial buildings, our skilled team of expert cabinetmakers love going the extra mile! Given our extensive network of suppliers and industry experience, we can even arrange contractors for electrical, plumbing as well as metal work for your renovation or extension project.
QUALIFIED TEAM
Each member of our team is hand-picked and trained by Peter himself. This ensures all our cabinetmakers, carpenters and tradespeople are aligned with the Cabinet Tech philosophy – providing personalized service with a commitment to quality and innovation. Furthermore, the team undergoes frequent training to keep them abreast of the latest developments in joinery industry. Cabinet Tech is a licensed member of the Housing Industry Association (HIA).
TAILOR MADE SOLUTIONS
Wondering why go to all the trouble instead of picking up assembled cabinetwork from retailers? Well, you don't want your home or office to look like a replica of a catalogue now, would you! At Cabinet Tech, we let our clients paint vivid dreams about the cabinetry they want for their home. Our rich experience, skilled workforce and advanced technology enable us to turn those dreams to reality with our innovative, customized, joinery work.
CALL CABINET TECH FOR RELIABLE & QUALITY JOINERY WORK